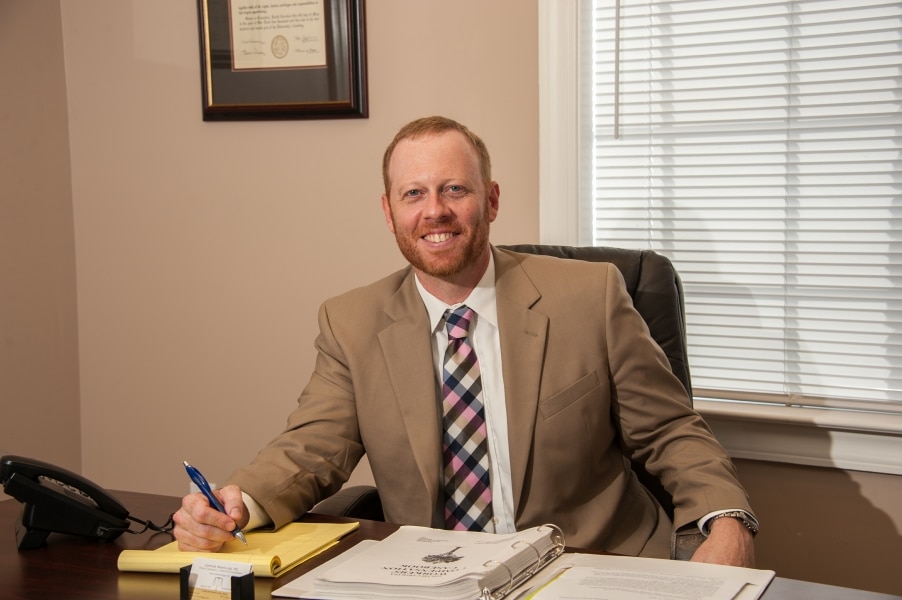 Carter Martling, Attorney At Law
The Law Offices of Carter Martling, PC is centrally located in beautiful downtown Irmo, South Carolina where we stand ready to serve clients throughout the State. After spending years practicing in the fields of workers' compensation and personal injury defense, I decided to dedicate my knowledge and experience towards assisting people injured on the job and on the roads. I've worked for insurance companies and their adjusters, I've spent countless hours in meetings and strategy sessions dedicated to defending injury claims. I know what you're in for when you get hurt on the job or in an automobile accident. The insurance company is prepared and ready for a fight, you should be too.
My clients can expect responsive, personalized attention to their situations and the peace of mind that comes with having an attorney knows who they are and understands what they are going through. Being out of work or laid up at home with an injury is a difficult situation for anyone to deal with. Attending to your physical requirements while still trying to maintain your family and personal life can be stressful enough without having to manage your claim and negotiate every detail with a large insurance company or their attorneys. I strive to allow my clients the best opportunity possible to manage their home lives while putting them at ease knowing an experienced and caring professional is looking out for them.
If you've been injured at work or in an auto accident, please do not hesitate to contact me to discuss your case. I am happy to provide a free and personalized case evaluation to help you move forward and decide how to best fight for your rights and pursue all that may be available to you under law.

Carter Martling is a graduate of Clemson University and the University of South Carolina School of Law. He is a member of the South Carolina Bar, the Richland County Bar Association, The Lexington County Bar Association, and the South Carolina Workers Compensation Education Association. He is a proud member of the St. Andrews Optimist Club and Optimists International, serving the needs of children locally and across the United States.